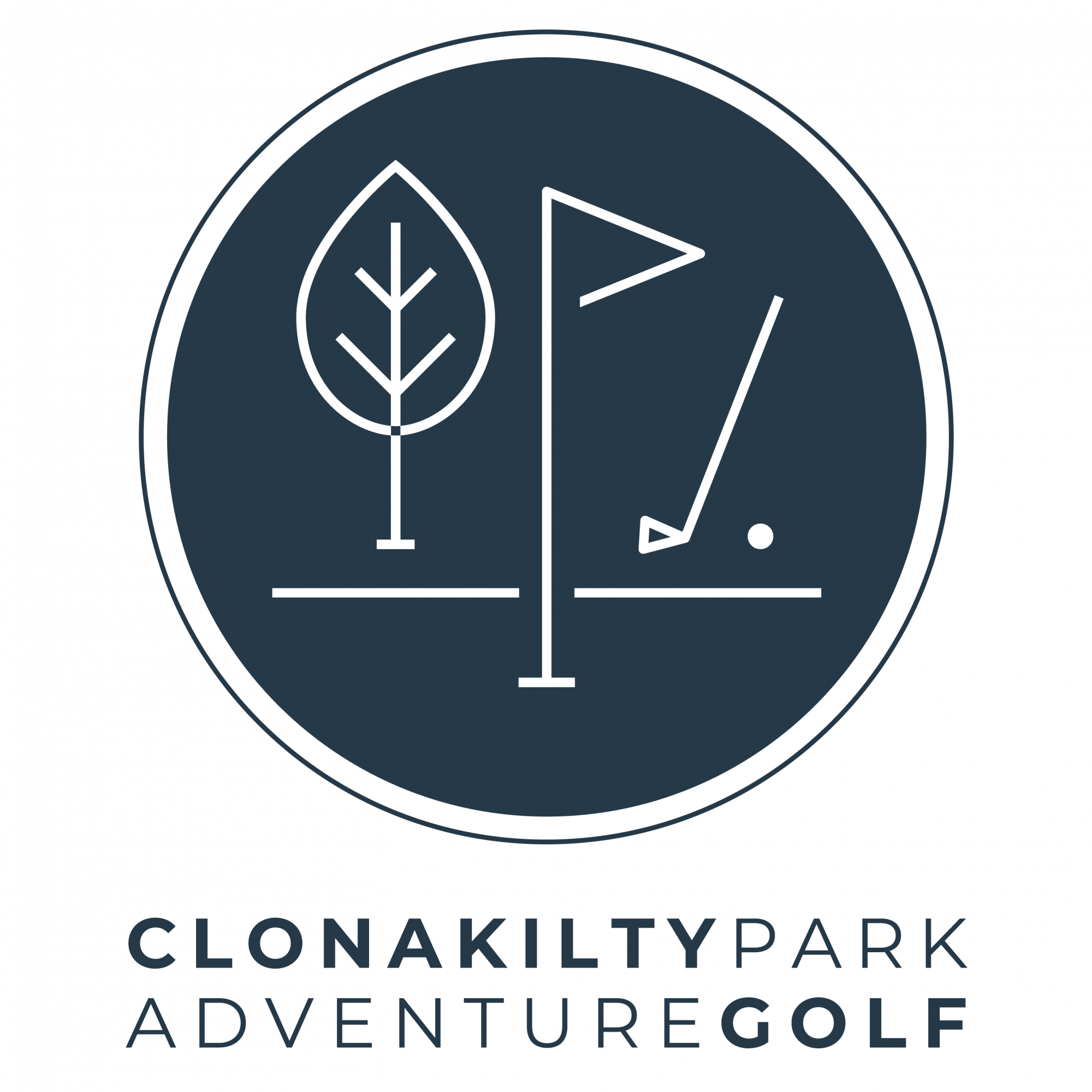 Located on the Clonakilty Park Hotel Complex, Clonakilty Park Adventure Golf is the latest addition to the Park Cinema and the Clonakilty Park Adventure Centre. This year we are providing even more fun for all the family with our maritime themed 18-hole adventure golf. Sail and surf through sharks, surfboards, lighthouses, boats and more as you golf. Clonakilty Park Adventure Golf is suitable for all ages and skill levels. Booking can be made 24 hours in advance or on the day, this is recommended to avoid disappointment. Once you have your tee time booked, we will provide the clubs and balls.
Rules of Play
Payment must be made before play at the cinema
Only one person per group to check in and pay at the cinema
Collect and return clubs and ball to cinema
Max playing time 90mins
Maximum of 5 players per hole
No club sharing
Move to next hole as soon as you have finished playing
All players tee off before 2nd shot is played
No food or drink allowed on the course
Children under 12 must be accompanied by an adult
How to score
Count the number of shots to get the ball in the hole
Hole in one – scores 1
Two shots – scores 2 and so on
If you still haven't holed the ball after 5 shots – score 6
At the end of the game, add up all scores – lowest score wins! (Winner buys the ice-cream!)
Rules of the Course
Management reserves the right to refuse admission
For the safety of yourself and others please stay on the walkway, watch out for trip hazards and use appropriate footwear.
No full swings with clubs.
Opening Times
10am Sat & Sun - First Tee Time
Last Tee Time - light dependant
Bookings can be made on the day or 24 hours in advance
Admission Rates
Adult €7
Child €5 (under 12 years)
0-3 years Free
Family Rates
2 adults +2 children €22
2 adults +3 children €25
For bookings call 023 8834141 or 023 8836400